Habemus Tunic!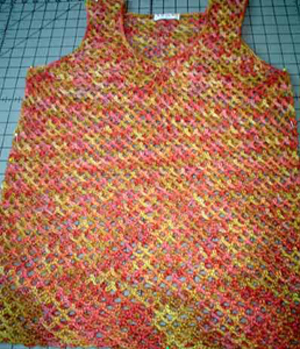 Oh, and it is really cute and easy, too. However, I did seriously deviate from the pattern. As I began the rounds after joining the fronts and back, the fabric started to turn into this strange-looking thing with an elongated point on one side. Plus, I just couldn't figure out why they called them "rounds" but, at the same time, instructed you to turn the work as though they were "rows".
Harumph! I ripped out the pointy bit, put the pattern aside - except for adhering to the measurements - and crocheted it so that the finished product looked like the picture. I mean, that's what the client is buying. Not a strict adherence to written instructions. Wouldn't you do the same? There's got to be some serious errata for Pattern 12 in
Knitscene
. If only I hadn't frogged it before taking a picture. A piece of my mind, I tell you what...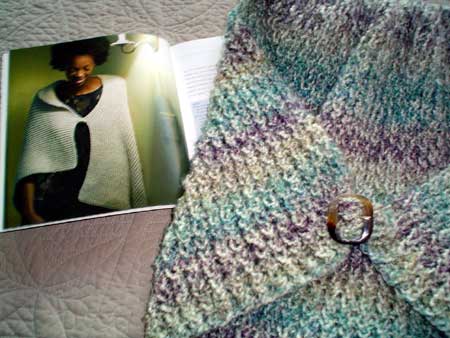 Moving right along, the Thursday Night Knitters have decided to do a "Secret Santa" (or "Secret Satan" as L calls it, with an evil grin). I would gladly gift any one of the crew, but the person whose name I drew poses a special challenge as she is allergic to wool. I have some beautiful tussah silk, but the rules put a dollar cap on the gift value. Enter
"Wrap Style"
and Jo Sharp's Asymmetrical Wrap. I have some sufficiently soft yarn with nary a touch of wool, plus it has colors I know she'll like. Instead of a button to hold it together, I'm planning to use a striking marbleized taupe buckle. The wrap-to-be (as pictured here) is only about 1/3rd of the way complete. The gift exchange isn't until December 8. Hopefully, pictures to follow.