A Tunic Grows in Chicago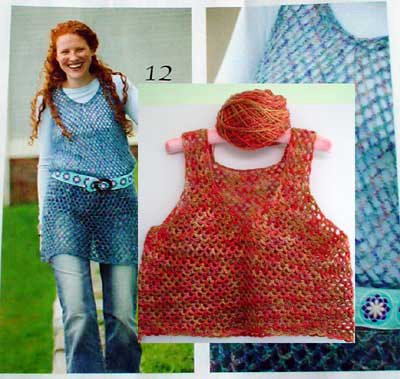 I was trolling through the knit mags at a downtown bookstore recently, when I came upon Interweave's latest pub,
Knitscene
. One of the fashionistas at work happened to see the magazine on my desk, started flipping through it, and decided she'd love to have the crochet tunic. "Can you make this? I'll pay you."
I know. Money is the root of all evil, including my well-established yarn addiction, so I said, "Yes!"
I snip a sample of
Brooks Farm "Duet"
, share the softness and lovely colorway with her and it was on.
In other news, I've delivered the first draft of the Swirl Mock Turtleneck pattern to my volunteer test knitter,
Kim
. Hopefully, we'll be able to work out any kinks in the instructions and the pattern will be posted here shortly thereafter.