Temptation, Thy Name Is Chamonix!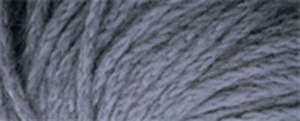 Several months ago, Jaeger announced they were discontinuing the Chamonix line. Chamonix, for those who don't know, is a luscious mix of French angora and wool that feels as soft as cashmere but at half the price ($14 instead of $28 per 50 gram skein).
Once it was announced that there would be no more Chamonix, I scoured the Web and eBay looking for suppliers cuz I just love a challenge. Coulourway.uk had some. So did Jimmy Beans, but that was about it. Despite my best efforts, I was only able to score one 10-ball bag of Biarritz. The others I sought were no longer available - until yesterday.
Enter
WEBS
and their deep discount special. Naughty, naughty WEBS (aka one of my pushers) sent me an email featuring beautiful, bountiful Chamonix for sale at the low, low price of $6.50. Unheard of. Fantastic. Where did they get it? Does it matter? You know you WANT it!
Earlier that same day, Janette's (another enabler) sent me an email with info on the subscriber-only availability of some discontinued Rowan ASC, which I adore. I fought, reasoned, and wrangled with myself (and my check book) before deciding I had to find the strength to pass on it. It wasn't pretty.
But not so with Madame Chamonix. Is yarn feminine? Well, I'm just a girl who can't say no to really rare yarn, so I bit. Such a beauty, number 906. Dusky blue and inviting. How could I say no? As with most of my "oh-my-God-I-love-this-yarn" purchases, I have no idea what it will become. Perhaps one day it will tell me.
Meanwhile, I am content until the
next little pretty
comes sashaying buy, um, by.