What Would You Do?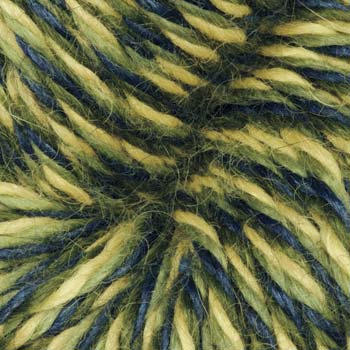 I'm about half way done with my version of this
toddler sweater
by Margaret Hubert. I'm doing seed stitch instead of garter on the sleeve cuffs and collar, plus I've added a tiny bit of striping on the sleeve.
That's not the reason for the post, however. I need some suggestions for a quick and fun birthday present scarf for a 10-year old girl. I only have a few days to devote to it and I just got the yarn today. It's
Knit Picks Andean Silk
in variegated blue-green-yarrow. Her mom assures me that the colors are perfect. I just need to find the right pattern - knit or crochet doesn't matter.
So please stitchers, put on your thinking caps and give me your pattern ideas. Gracias, and I do mean mucho!