10 Minutes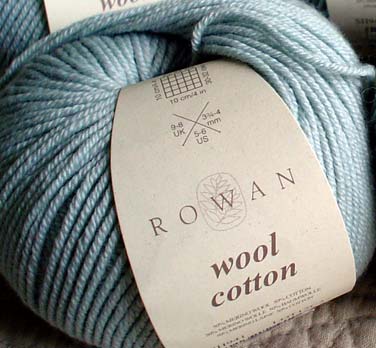 Imagine what you would do if you only had 10 minutes.
Now, I'm not talking life and death situations here. Life flashing before your eyes, reliving moments of regret, unspoken apologies, or things of that ilk.
It happened last night. I was on my way to dinner with some old friends when I recognized what corner I was approaching. My friend M (a non-knitter) was behind the wheel of the rental car. Just to mess with her a bit, I started sniffing the air and saying things like, "There's yarn nearby!"
"Do you want to stop? We're early and the restaurant is just up the street."
I nodded eagerly, in total agreement with M's proposal. She pulls a California-style U-turn in the middle of busy Lawrence Avenue. It was a thing of beauty.
I was salivating and already planning my shopping attack by the time we hit the front door. One of the shop's owners said, "Can I help you find something?" I'm like, "I've got less than 10 minutes. What's on sale?"
She directs me to two racks: one cradling yarns at 40% off and the other at 50% off. A quick scan of the half-off rack revealed no hidden treasures. In the other room, however, I found it sitting in the metal bin on the left, second down from the top. Its name was Rowan Wool Cotton, in a pale aqua colorway SH 941.
I started digging through the rest of the bin, scoping out and scooping up the remaining balls of the little loverlies. Score! I walked away with 5 skeins in all - enough to do a sweet summer top for myself.
God bless 10 minutes of yarn lust at 40% off!