Fickle Knitter, Am I
I was doing so well. Sticking to a production schedule right along with the promise to avoid starting one item before finishing what came before was working out - for a while, at least.
But now, I am like the honey bee who flits from one skein of loverly yarn to another as each new package arrives (and I've been a busy little buyer!). The interior dialog goes sort of like this:
"Pink baby sweater? What baby sweater? Ah, the wee bairn isn't due until June and that's at least 2 weeks away. I'll certainly finish the second sleeve and a bit of garter stitching around the collar by them. Um, yeah. The beading and embroidery...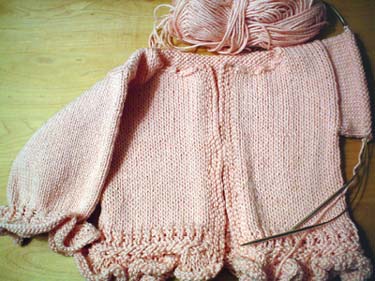 Besides, I'll just knit up a few rows of this sproingy soft
Hill Country merino sock yarn
to see how it stripes and pools in the
Errant Ankles
pattern.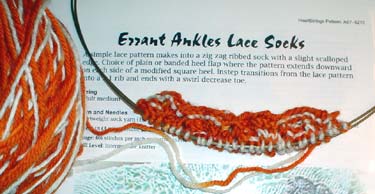 And I'm just dying to try a miniaturized version of the Moderne Log Cabin blanket from
Mason-Dixon Knitting
. So much more sophisticated in a palette of Rowan ASC neutrals for my co-worker's feline."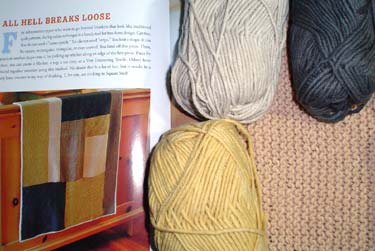 Spreading my yarnish affection around doesn't make me bad, does it?