Now, It's Finished
You saw the sweater. Now see it with the matching bonnet! I photographed the bonnet backwards so as to show the lovely pink flower.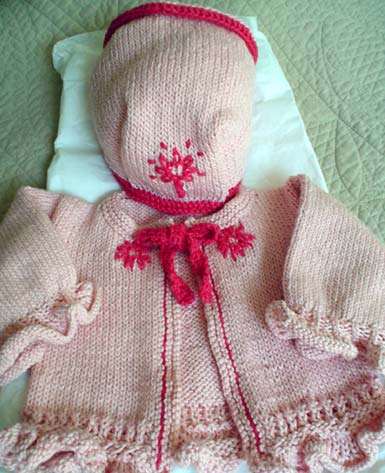 Mom-to-be, dad and grandparents were thrilled. Actually, I watched as grandmom (who is also a knitter) visually deconstructed the set to see how it was made. She pronounced me (in Chinese) "very crafty."
I'm also very nearly done with the Moderne kitty blanket. Each neutral-colored strip is in place. I just need to finish the border. I still have a few days though. The cat's caretaker is sunning herself in Puerta Vallarta.