Kippers, anyone?
They came out of their homes, back rooms and cafes to wield their sticks with pride in public. Who are they? Some three dozen Chicago area knitters celebrating the "
2nd Annual World Wide Knit in Public Day
" in the warm sunshine of Millennium Park.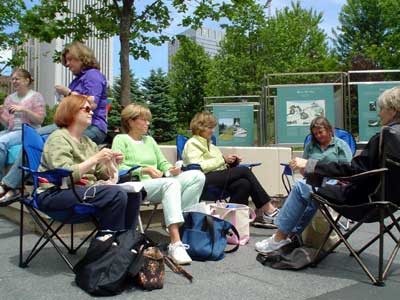 With the sounds of falling water and laughing children splashing in the
Faces Fountain
as our backdrop, we gabbed with old friends and new, we fondled each others works in progress and marveled over the skill and beautiful yarn.
Julie
,
Theresa
,
Michelle
and a cast of dozens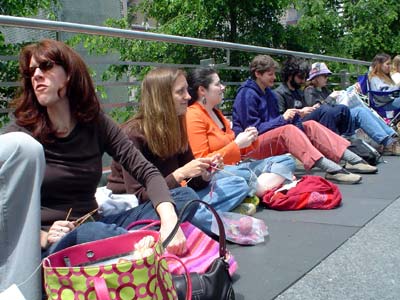 Brenda J. and friends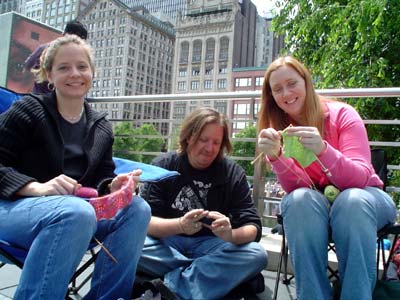 For a few moments, it was as if we were performance artists on display much as any of the other exhibits in this open air expanse between Michigan Avenue and the lakefront. Tourists stopped, asked what was afoot and stood off to the side to snap pix of knitters openly doing what they do.
Bonne Marie
and Rachel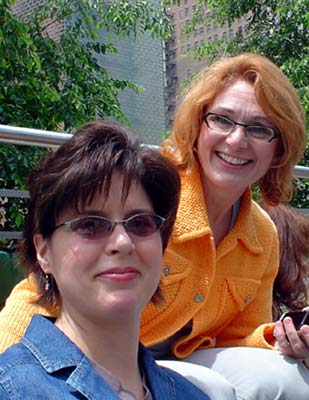 Lynette O.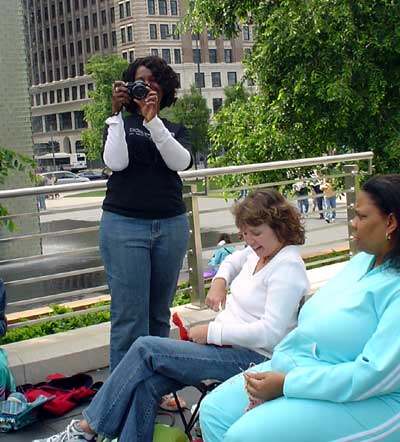 And the future of the craft seems secure, as this young man proudly shows his scarf in progress.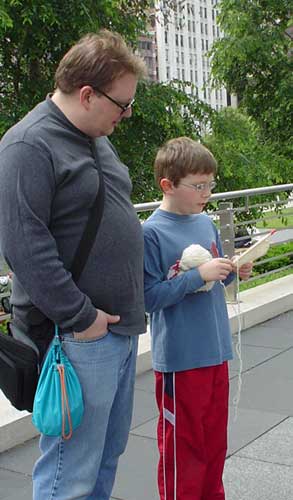 While Ellie is still a bit young to grasp the signifigance (or the sticks), her mother
Mary
will make sure this knitter-to-be carries on the KIP.