The Moderne Kitty
Another finished item, my friends. This time, the Moderne Log Cabin blanket from
Mason-Dixon Knitting
for a lucky feline named Simon is in the spotlight.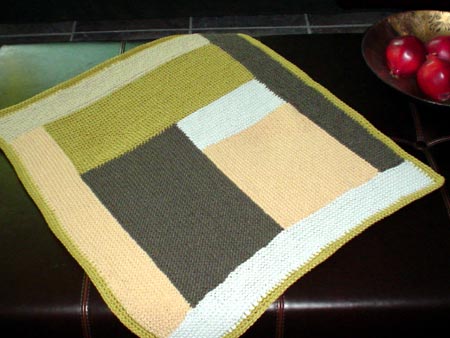 His caretaker requested neutrals which I did do for the most part. I threw in a shot of sage green for a bit of colorful "pop". After I got the hang of the basic log cabin technique, I simply surrounded myself with an array of Rowan ASC from Dim to Orkney and decided on the fly which came next.
I love the technique so much that there will probably be another blankie at some future point. Meanwhile, on to Knit Club tonight and a pair of
Errant Ankles
socks!