Full of Felt
First of all, I'd like to send out a heartfelt "Thank You!" to everyone who called, emailed or commented about my Sylvia. She is among other friends now, but she will always be with me.
There has been some activity at the knitting ranch, too, now that August is just inches away. Why does that matter? Well, August is the month in which I reveal my identity to my
One Skein Secret Pal
! Not only do participants do the "big reveal," we also make an item from one skein of yarn which we think would please our pal. I chose to make a felted purse from 165 yards of
Malabrigo bulky merino
.
Before
felting
(or
fulling
):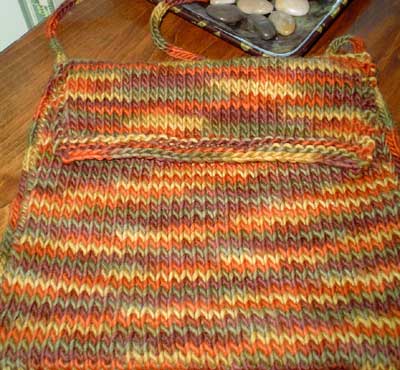 After the agitated hot-water bath: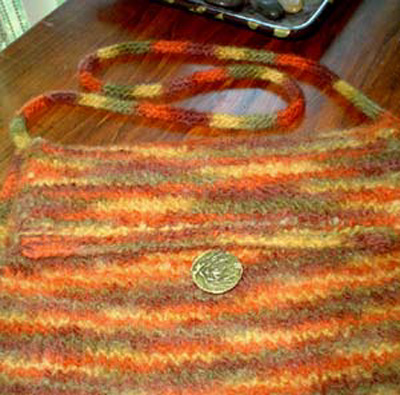 Sounds funny to say so, but I think that purse needs a shave! Maybe after it dries...