One By One
I suppose seeing me knit at almost every opportunity might have done it. Or perhaps it was the lure of the yarn, since she did sit quite nearby as I either bought skein after skein or eagerly opened the boxes and bags in which they arrived. Sometimes, I urged her to touch the fiber. I could see the ice breaking, though she did proclaim yarn-sniffing and other stitchy obsessiveness
kinda freakish
.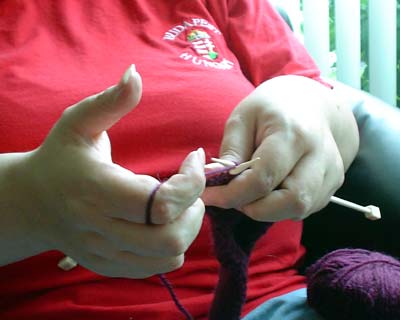 One day, after nearly 5 months of being here, my friend
JZ
asked rather casually, "Do you think you can show me how to knit?"
She went on to say that her mother had shown her some very basic stuff (backward loop cast-on, knit stitch) when she was a child, but that she put it quickly aside due to lack of interest. This time, she was eager to show me what she remembered. From the way she held the needle and quickly fell into the rhythm of the looped cast-on, I could see that it was true. Her fingers knew the movements.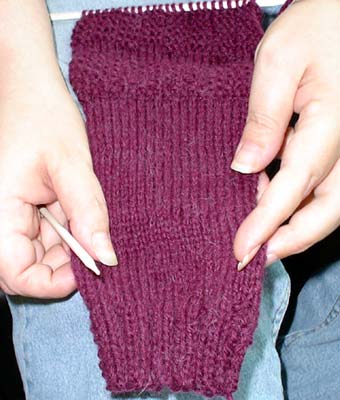 A few tweaks to her technique, especially with the slip knot, purling and tension control, and she was off. The next day, JZ proudly displayed her second sampler (she'd frogged the first one overnight). Ribbing, garter and stockinette stitch topped the list. Next came seed stitch and its close cousin, moss stitch.
The day before she left, I caught JZ copying down stitch patterns from
Barbara Walker Treasury of Knitting Patterns
. It makes the subversive stitcher in me right proud. Sniff-sniff.