She's Back!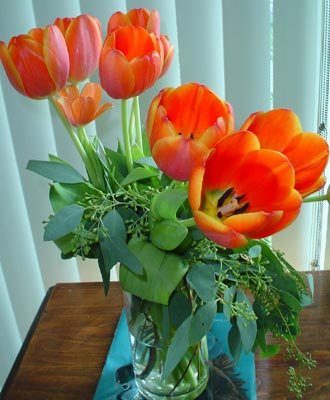 Whoot! Only two of a possible four days in hospital and I'm back at home in my own comfy bed. Color me happy. And a little black and blue (of course) from the IVs and such.
What are a few bruises when compared to everything that went right with the discectomy and bone graft? Soon, I anticipate a much more pain-free experience. I even knit a few rows after I came to. Yes, I took my knitting to the hospital. Wouldn't you?
Thanks for the good wishes and positive vibes sent my way. I have some rockin' friends and am eternally grateful.