A Truce?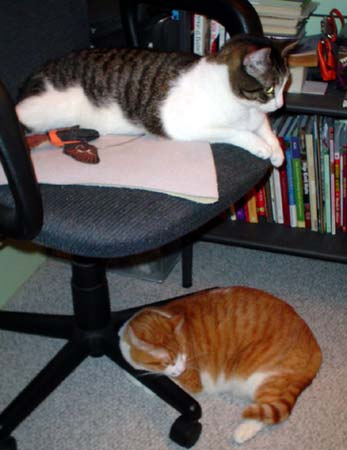 Twenty-four hours of nearly unfettered access for the three gatos, and this is what happens:
Could a new alliance be forming between the tabby faction? If so, it would mute the dominant hold of
King Elvis
, the tuxedo kitty, on the household. Let's hope.
Meanwhile, Elvis is on a field trip to the home of a
very
kind friend. If things work out, Elvis won't have to stay in a kennel for 2 weeks while I recuperate post-surgery. He may even learn to be a bit more tolerant since this kind friend has a handsome grey boy named
Achilles
. A king and a warrior. This should be interesting...