Baby's First Short-row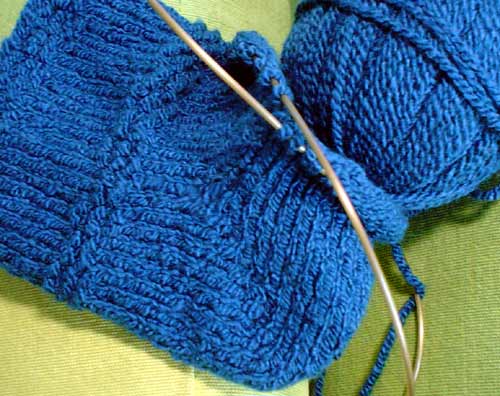 I know. I know. Knitting isn't the best thing for my neck and shoulders at this particular time. I stop when it starts to hurt a bit, as pain can be a great reminder (doh)!
My justification? They're just anklets, so there will only be a
little
knitting. I also thought it a perfect time to try one of the more popular short-row sock techniques, courtesy of Priscilla Gibson-Roberts.
It's not perfect, but I've already knit it twice (second time
was
better). I have holes on either side of the instep join row that don't make me happy, but I plan to soldier on. Any advice, other than to pull the yarn tighter? Thanks, gurus!