Presenting: "Bobble Blue"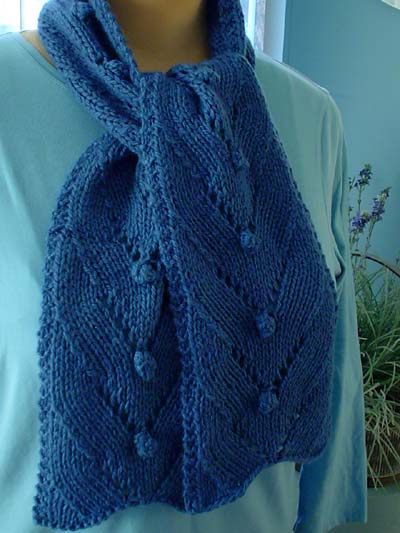 I spent this weekend writing a pattern. What I didn't anticipate is that it would take just as long to craft it and get the kinks out as it did to actually knit. I'm not complaining, mind you as I had help from
swiftiest
test knitter and keen-eyed editor,
Alyssa
. It is through her efforts that I present "
Bobble Blue
," now available for your PDF download pleasure!
According to Alyssa, "It's a quick knit...and it's an interesting pattern that's easily memorized."
Be sure to let me know if you decide to knock out a scarf or two -- in whatever color you choose. I'd like to feature you in the
Knitters Gallery
.
Happy knitting!