Action Figure!
Every now and then, I get to see the recipients of my handknits modeling their gifts. Today I bring you my neighbor's little girl, AnAn, in her fetching pink action mode
sweater with matching bonnet
: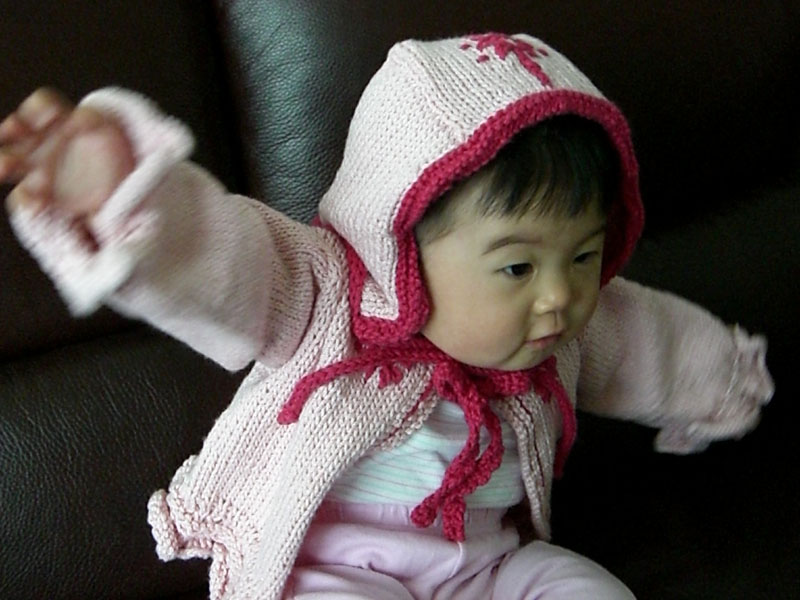 So different seeing it in 3D. And so much more satisfying -- especially because little ones still believe they can fly!