Operation: Organization!
When we last met, our heroine was on the hunt for the perfect box. One neither too large or too small. One with sufficient adaptability to meet her burgeoning button and closure storage needs. Lo and behold, it was an old friend that came to her rescue:
ArtBin
!
As a teenager, ArtBin held her nibs, quills and ink; cradled her acrylics and brushes, and provided the perfect place for the other miscellaneous tools of her nascent artist's trade. In adulthood, her next ArtBin became permanent home to a fantastically organized tool box - one she still proudly holds dear today.
Now, Karen would like to introduce the latest member of this plastic storage family,
Super Satchel Slim
, replete with buttons of many colors and descriptions: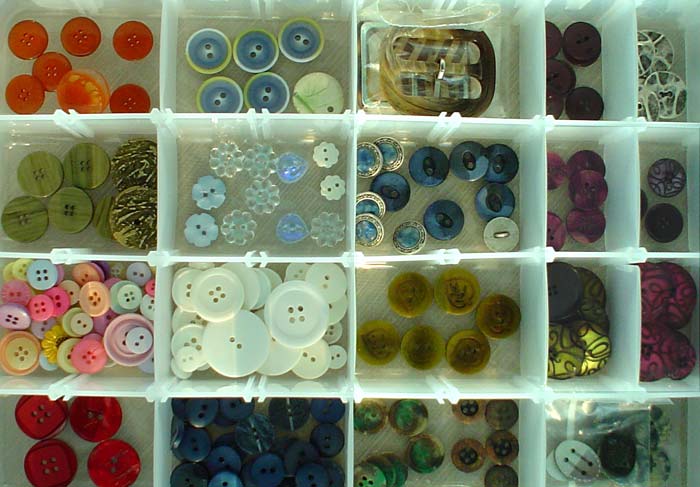 On sale at only $9.95, this kind of happiness
did
come cheaply!
Labels: buttons, organization