Let's Review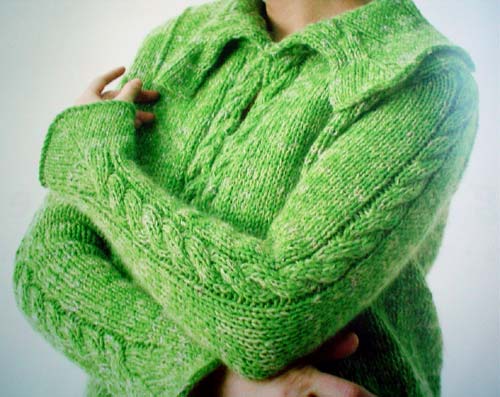 Yes, the Chicago Bears closed out this terrific season without bringing home the prize. Like our baseball teams say, "Wait 'til next year!"
Moving on. I thought I'd do something a bit different today and review some of the high (and low) points of Nicky Epstein's third book in the series, "
Knitting
Beyond
the Edge
". The quick and dirty take on this book? I really liked it from the inspirational design perspective. There are some things that are, at best, impractical and, at worst, shall we say not the best use of good yarn. I know. Eye of the knitting beholder.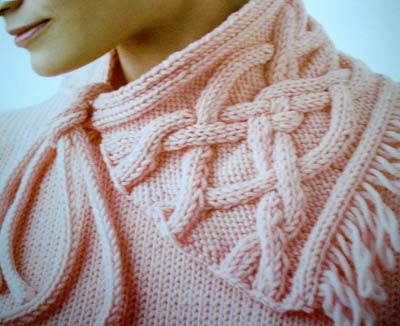 At first, I thought Ms. Epstein would really have to stretch to find material for another book on edgings and embellishments. What I found was not rehashed work from the first two books, but some really original implementations of that work in the cuffs & collars, necklines and edges from this latest tome. The majority of the book's 155 pages is devoted to beautifully photographed cuffs & collars, with corners and necklines occupying second and third place, respectively. Those looking for extensive examination of "closures" (the last title chapter) will be sorely disappointed as this consists primarily of button-band treatments.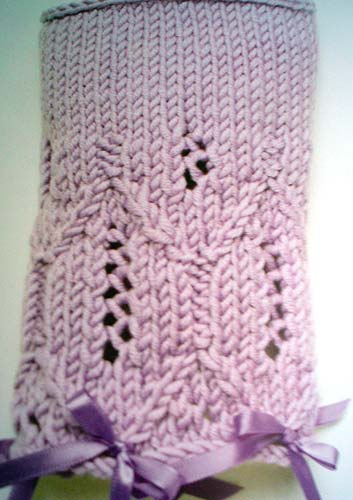 Since one of my goals is to awaken the creative design beast within, I was happy to see quite a few things to enjoy and adapt as takeaways. I've photographed a couple of my faves from the book for this review.
If you're at all uncertain, borrow the book or check it out at a local bookstore before you make the buy decision. That way you'll know if your money will be well spent.