A "Take Charge" Kind of Person
Good, bad or indifferent, part of me is competitive and there was
no way
a sock was going to beat me down. Exhibit one, my "no particular pattern" sock that
recently proved so troublesome
. It is now sock accompli: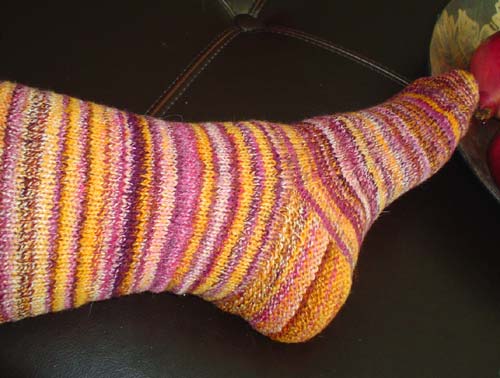 When
Terri
urged me to show that sock who's boss, I said, "Yeah. Damn right!" I went right ahead with a heel flap and gusset and said sayonara to the short row. I did change things up a bit though by doing a cushy, rustic-looking garter stitch heel and reverse stockinette toe: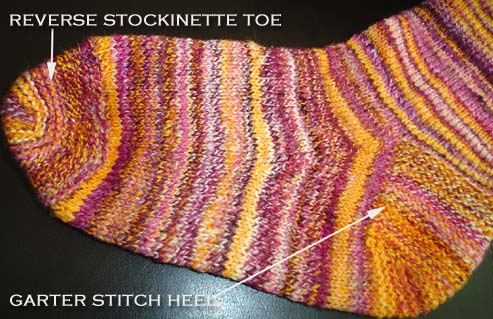 Although this sock has a nearly 10-inch leg, there is still plenty of the
Sock Hop (Wild Thing)
left over from the original 2 ounce 200 yard skein of fingering weight yarn to get a great start on sock number two. Since I still knit in fits and starts, it may be a while before the pair is complete but it
will
happen.
Labels: socks