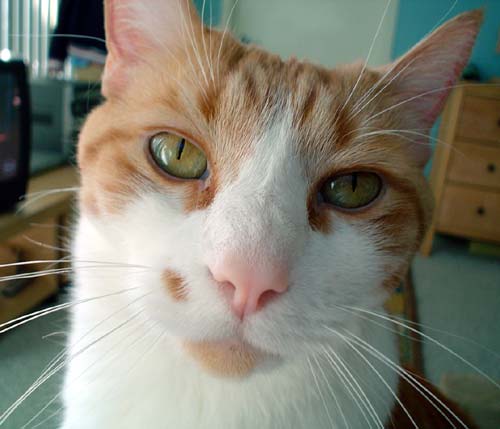 Curiosity is often a trait associated with cats, and rightly so, as anyone who's spent any length of time with felines can attest. Mister "up close and personal" Nikita here was quite intent on finding answers to the mystery of my latest bout of furious knitting — thus the decision to hop into my lap for a look-see.
I'd been hurtling headlong toward the toe of Sock Hop number two when yesterday I realized 1) it was March already and 2) my neighbor turns 11 on Tuesday. Good night! What could I make quickly that would meet with pre-teen approval? Say hello to my little friends: Manos del Uruguay and Malabrigo. The Manos just arrived the day before and the Malabrigo had been (shamefully) marinating in a suitcase for the past year or more. Together, they make a perfect pairing for a felted mini-messenger bag: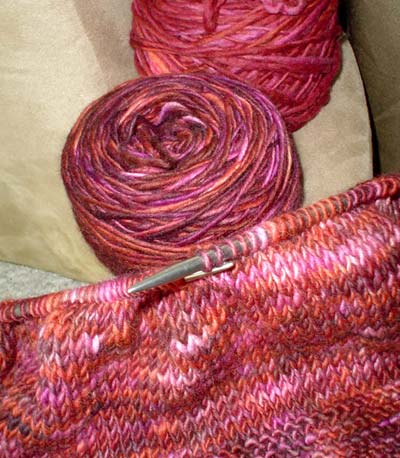 Just 15 inches to go before that hot bubble bath.