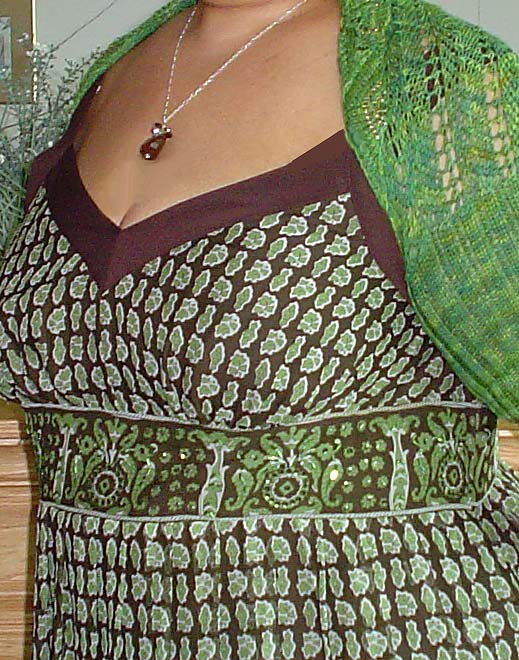 You ask and I answer in as comfortable a way as possible for me: partial body shot only, so as to show the combination of the Mia shrug with the silk chiffon dress.
You have to take my word for it when I tell you that my makeup was flawless and my Heidi-style braids were smooth and neat. The jewelry, made for me by Stylish Girl, was a perfect match with its semi-precious stones of green and brown.
This shot was taken a couple of days ago, but I held off on showing it until I could complete the modifications to add the seamless, circular knitting option to the Mia pattern.
What's on the needles at the moment? More swatches for the Walker Treasury Project. I have a couple of months to complete them, which dovetails perfectly with my on again / off again knitting capabilities. Besides that, I get a chance to knit a few rows, learn a new stitch and move on.
Knitting repertoire enhancement, stash diving and instant gratification – all in one!