No Satisfaction.
I can't get me no...
Pain or not, I just wasn't fully happy with the
Mia collar
. Once I tried on the shrug, it became apparent that the bead-accented flowers didn't come far enough down the front for my liking. It wasn't exactly back to the drawing board, but I did need to do
something
. I decided to sleep on it and, just maybe, I'd come up with a simple solution.
Mix an ice pack, an idea, Happy Forest yarn (I had 2 skeins on hand) with a few beads and what do you get? Roughly, a
rhombus
.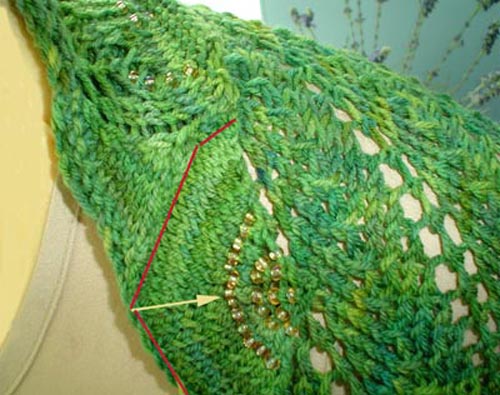 I picked up the stitches along the inside edge of the original collar, then continued down the front edge of the shrug to within an inch of the sleeve (red line). Next, I decreased the at the join (tan line) and at each edge, adding beads near the tip for an arrowhead effect.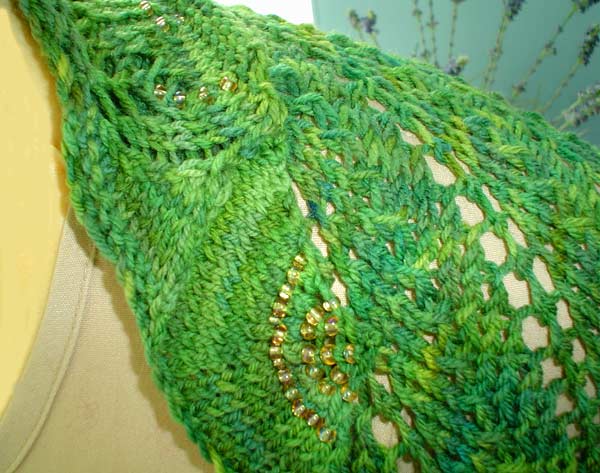 Thanks, by the way, for your vote of confidence on my ability to bounce back from this latest
SLAP
to my knitting pride. Y'all are the best!
Labels: FO