No clever dialog or confusing choices; just a little frequency distribution of the reader-supplied data with a soupçon of personal bias.
The winners are "Moss" from Yarn All Over and Socks That Rock "Star Sapphire" from Blue Moon Fiber Arts.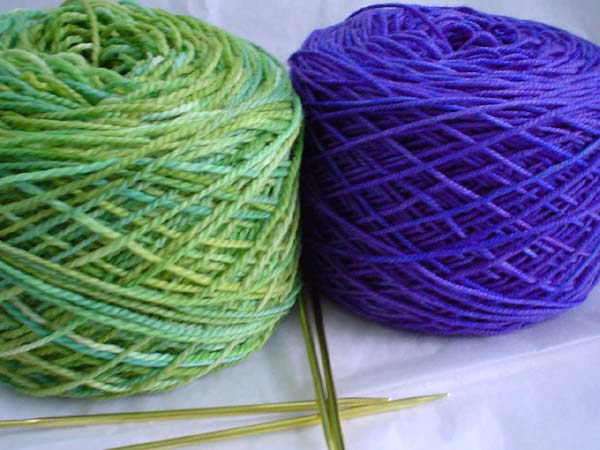 "Moss" will become Mona and "Star Sapphire" will become Monkey Socks. Yes, a cheeky blue monkey.
Thanks for putting up with the dizzying array of choices and color groups. I'm installing poll software so that I'll not have to put you through that again.
Now, I better rest the shoulder if there's to be knitting any time soon. Later.