Priority Mail
Just imagine: socks have wings. Early August found me (and hundreds of my counterparts) in line at post offices in 26 countries, sending pairs of socks flying across the globe. I know that not all socks have reached their final destination quite yet but for me, my first
Sockapalooza
experience has been an unqualified success! Thank you,
Alison
, for coordinating all of us Sockapaloozas worldwide.
Although she's originally from Germany, it turns out my downstream pal lives right here in Chicago. I was concerned that
the socks I made
for her might've missed the mark in some way (pattern, color, fit) but, according to my pal Elisabeth, I worried needlessly.
As I gave, so did I receive - or something like that. Yesterday, there was a heavy box in my mail. I was not patient or kind as I ripped the brown paper skin away to get to the aromatic goodness inside: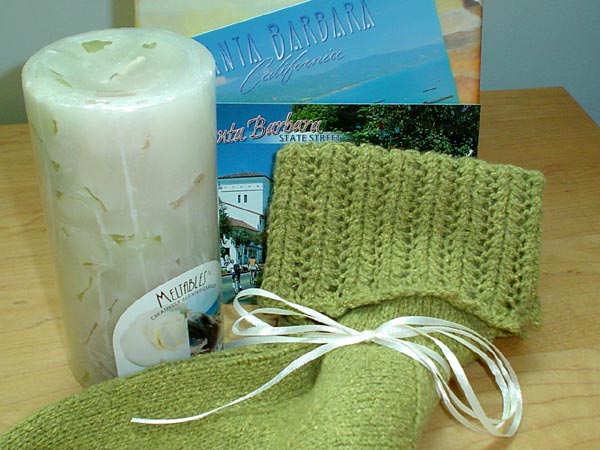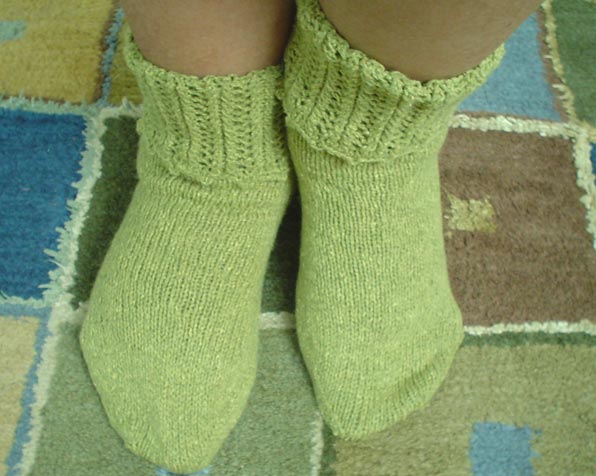 Thank you, Rachel from Santa Barbara, California. I know you knit and frogged and reknit these beautiful socks as you searched for just the right pattern and fit. Believe me, this sage colored Elsebeth Lavold Silky Wool makes for some luxurious footwear. Perfect!
Labels: Sockapalooza