Gone Fishin'
Well, the neckwarmer made it into production Saturday, doing its job quite admirably on a wintry Chicago day. I think the new owner looks smashing in it.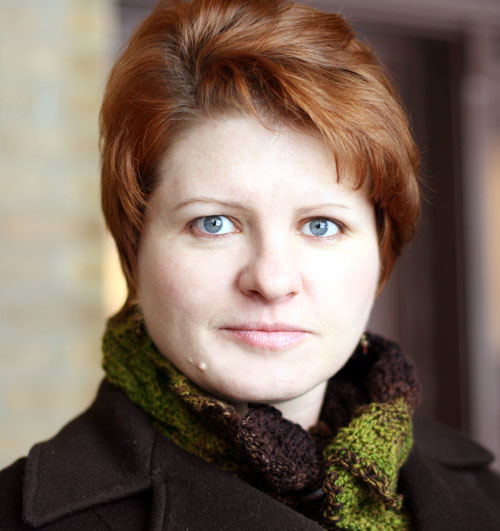 Specifics
* Hand spun fade-dye merino from the talented hands of
Lisa Mendez
* Original concept is a modified basketweave with a 5-row seed stitch border
* Two brown leather buttons hold the concoction together
* Dimensions are approximately 6" wide by 18" long
If I do this neckwarmer again, I'll make it shorter or add another fastener of some sort on the inside so that it becomes more like a collar, which was my original vision. I do love Lisa's yarn though, since it was, in part, the color fade in / fade out that inspired the piece.
Introducing...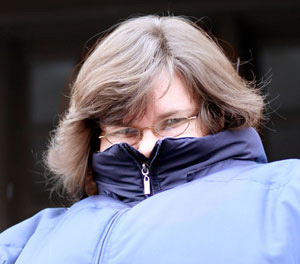 Another original, Pattie, also known as
Pirate Alice
to friend and foe alike! Pattie has been known to bring grown men to their knees with her withering glance and wicked repartee. Pattie will be filling in for me for a bit as I recover from my surgery and the ministrations of The Warden. Love ya, mom!
Pattie loves crafting of all kinds, with her interest sparked at a very young age by her mother. Pattie promises to share the fun crafting projects she's found online, as well as some of the projects already completed and (still) in progress. Along the way, you'll meet her traveling companions
Nigel and Elvis
and, quite possibly, She Who Must Be Obeyed,
Mabel the cat
. Enjoy!
Happy Holidays y'all.

*Photos used by permission