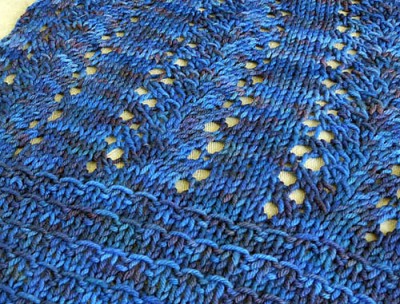 What started as a (very) belated Christmas gift for a friend has turned into my latest pattern. I'd like to present the Slippery Vine Wrap.
The piece consists of a deep, slip-stitch textured border bracketing a meandering vine lace center. Sounds like something quite delicious – and it is!
The Slippery Vine Wrap pattern is available in two sizes: Tucker, which is just long enough to slip inside your coat to ward off a chill and Largo, its generously-sized cousin, suitable as a lovely wrap. The pattern is available for purchase and download through Ravelry.