A Fallen Woman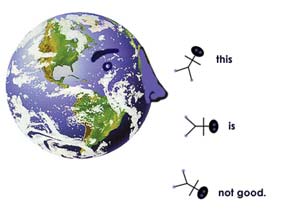 No, your feed reader isn't on the blink. I haven't posted since late June. If it seems I've fallen off the face of the Earth, perhaps it is because I have.
I'm back in the shop for repairs (or something like it). I've scarcely purchased any yarn. The books and magazines that cross my threshold tempt but do not inspire me enough to action. Those projects that do get started sit so long that they've irretrievably crossed the invisible divide between "In Progress" and "Unfinished." The longer I wait, the harder it is to start again. My only creative pursuits these days involve
photography
(Flickr)
.
I definitely think I'm still falling.
[
Edited to add
] I very much appreciate your concern and support. I do feel lost and rootless and I suppose that's some of what I'm really trying to convey. Even the intensive rehab program is on hold until I readjust my expectations of my wellness potential. Just a bit wonky is all. Retooling core definitions of success and of self is disorienting work.
Labels: 2008, dysfunction, General