Oh, the forgotten yarn.  Hiding away in the dark in its original mailing envelope at the bottom of a shopping bag in an antique armoire not normally used to store yarn.  Forgotten because I'd inadvertently purchased the wrong weight to complete a baby ensemble last year.
Fast forward one year when Opal at Akamai Knitter mentioned the surprising softness of Berroco Comfort – especially considering there are no natural fibers whatsoever in the yarn.  Coincidentally, I was thinking of what I could make for one of the newborns aided by a local charity, Crafty Angels.  I was looking for something else altogether when I found the unused skeins of yarn.  There was actually a treasure trove of other yarns (Baby Cashmerino, Lorna's Laces, SWTC Bamboo in a really hot red) but more on that another time.  That's what happens when you run out of the usual places to tuck your yarn away.  Yes, even the rolling luggage has been pressed into service.
Moving on.  So what to do with 840 yards of yarn?  It's still National Crochet Month so I hit upon 9-Patch Blanket for a newborn as a solution available on either Ravelry or  directly from the Lion Brand site (registration required).  I'm deviating from the original pattern by 1) using 23 stitch chain instead of 26 and 2) 16 patches instead of 9 because I should end up with 8 green squares and 4 apiece of the blue and cream.  I'm kinda  torn between pattern layouts.  One or Two?  I know where I'm leaning but I'm curious what you think.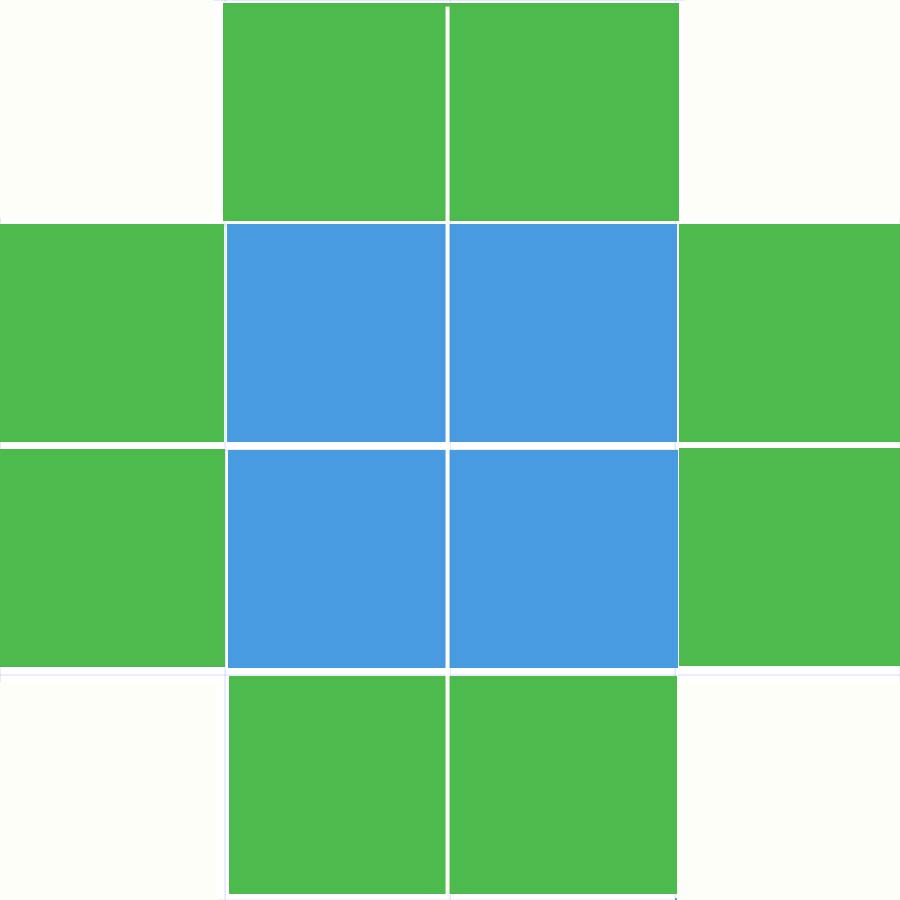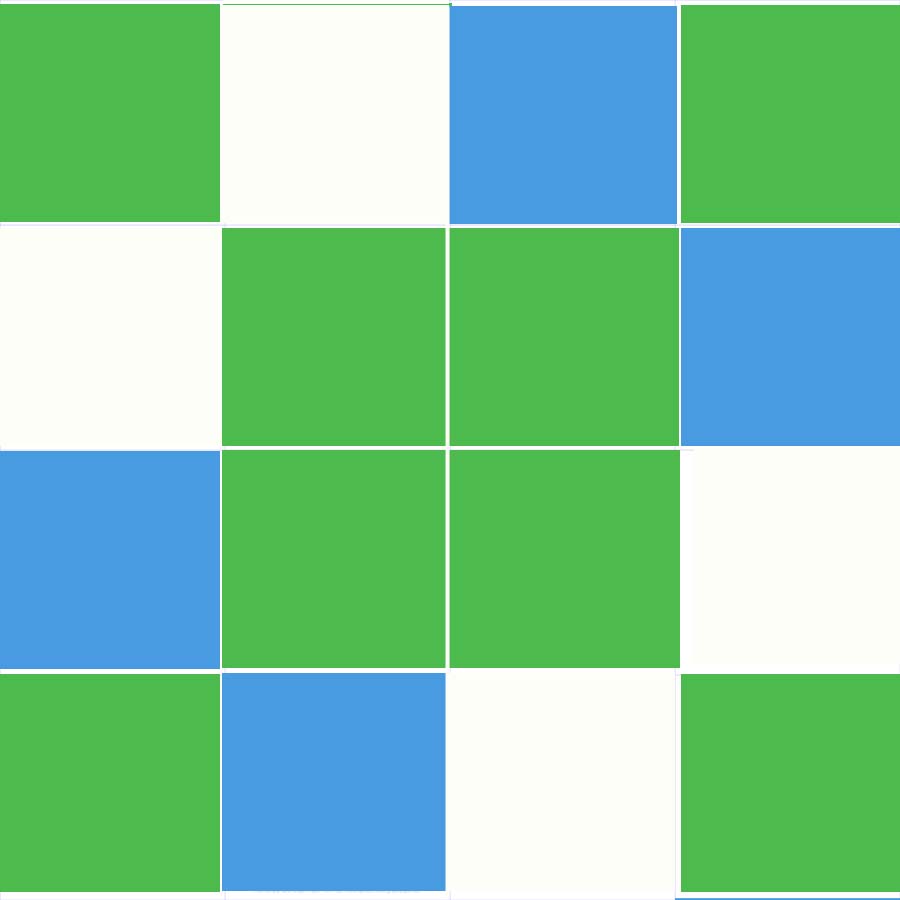 Layout One                                        Layout Two
While I mull that over, I was reminded today that Easter is on the horizon.  I found this too adorable amigurumi Easter Egg pattern over at Plant June.  Imagine. No dye stains on your fingers.  No cracked shells.  Perfect eggs every time!  OK.  At least as perfect as your crochet stitches.